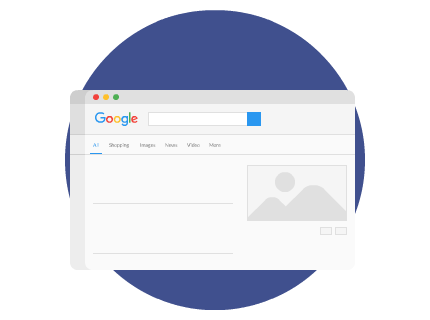 Google dominates search by a landslide, using Google Paid Search Ads we can bid on your behalf to get you right on the top raking in leads and sales.
Over 50% of millennials think social media is the most relevant channel for ads, making Paid Social an extremely effective avenue of reaching them.
Re-Marketing uses all forms of digital & some traditional and has an 80% higher chance of converting because of past interaction with your company.
After watching a video, 64% of users are more likely to buy a product online. While a whopping 80% of users recall a video ad they viewed in the past 30 days. Promoting your product or service with Video Ads is definitely in your best interest.
Digital Ads are simply crucial to the success of any kind of any kind of e-commerce store, all forms of digital have shown to be necessary to compete.
Display ads maintain the ability to be shown on almost every platform across the web and are vital to almost every retargeting campaign and can also be useful for freshly targeted campaigns.
WELL, AT LEAST SOME YOU MAY RECOGNIZE
We are infatuated with our clients' projects and constantly evolving with the market in order to exceed their highest expectations.
MARKETING
DONE THE RIGHT WAY
The creation of Evolving World Marketing came from sheer necessity. A group of successful business owners came together with a sole common interest, to make the best marketing source possible. After doing just that they realized it would be selfish to keep it all to themselves, hence the birth of Evolving World Marketing.
After creating an In-house team of dozen's of highly competent experts, we realized we will always be limited by our own expertise. In order to combat this and stay on the true forefront of every possible marketing tactic, we introduced our agency partner program. Our APP includes hundreds of A+ approved agencies in every different realm of marketing. Through our ongoing expertise, there is nothing we cannot handle.
GET IN
TOUCH
We can't wait to hear from you
850 S Broadway
Los Angeles,
CA 90014